🚚 Dispatch - within 24 hours after receipt of payment
Regular price
€266,53 EUR
Regular price
Sale price
€266,53 EUR
Unit price
per
Sale
Sold out
This set of two triangles with a ramp in the set is an optimal set for kids to enjoy. It can be combined with other triangles or segments from our product line when the kid grows older and wants a better climbing experience. Angles can be changed depending on how you or your kid wants to use them. For example, if you buy an arch segment a year later, you can combine them and you will get a full set. 
Share
Description

It is perfect for developing kids to play independently (with adult supervision) and train body/movement skills at their own pace. Helps kids to increase awareness of their surroundings and encourages them to explore, be curious, and confident, and learn what their bodies are capable of. Used also in Montessori education methods.
The climbing triangle provides a safe environment for kids to learn and train before they do it in the world around them.

The set can be changed according to your needs by adding a stepped arch, an additional stair segment, or a slide.
Size

The dimensions of the triangle structure depend on the assembled position.
Length of one small segment: 52 cm
Maximum height of one small triangle: 48 cm
Total width: 70 cm
Spaces between steps (rods): 5 cm

Length of one big segment: 93 cm
Maximum height of one triangle: 87 cm
Overall width: 70 cm
Spacing between steps (bars): 12 cm

Material: Water-resistant 18 mm birch plywood with UV film coating and edges treated with wax oil.
Steps (bars) diameter 24 mm
Rods material: Oiled ash wood bars in natural color.
Steps (bars) diameter 24 mm

Dimensions of the slide:
Length x Width 117x40 cm
The total height of the boards is 6 cm
Material: Birch plywood 12 and 15 mm thick
The shade of the color of the slide is random - it is not possible to choose.
Designed for up to 60 kg

Safety Directive 2009/48/EC
How to use

Use this set of triangles to create a children's playground where they can have fun.
Create a large house by covering the triangle with a blanket or towel.
Safe to use in the yard, children's room, or playroom.
Remember, don't leave your child unattended while playing.
What is included

One small Triangle
One Large Triangle
One Additional triangles connection
Additional triangles connection
One slide (if selected then two slides)
Assembly instruction
Assembly keys
Care guide

Wipe with a damp cloth.
Detergent may be used.

Do not use abrasive cleaners
Shipping

Latvia 1-2 business days

Estonia 1-2 business days

Lithuania 1-2 business days

Finland 2-3 business days

Sweden 2-5 business days

* delivering goods to the Curonian Spit and the Estonian islands, an additional surcharge is applied - 28€.

Poland 2-4 business days

Austria 3-4 business days

Belgium 3-4 business days

Czechia 3-5 business days

Denmark 4-5 business days

Germany 3-5 business days

Luxembourg 3-4 business days

Netherlands 3-4 business days

Slovakia 3-5 business days

Croatia 5-8 business days

France 4-7 business days

Hungary 3-4 business days

Slovenia 3-6 business days

Italy 4-8 business days

Romania 5-7 business days

Spain 5-8 business days

Bulgaria 5-6 business days

Ireland 5-6 business days

Portugal 5-7 business days

Not EU Country

Norway 3-6 business days

Switzerland 4-5 business days

👇

Provided that the shipment is accompanied by all required customs documents.

Non EU TAX

We do not charge tax if you are outside the EU countries.

The buyer is responsible for paying additional costs such as duties, taxes, and customs clearance fees. These charges can vary widely and are often based on the type of item and fees of the destination country.
View full details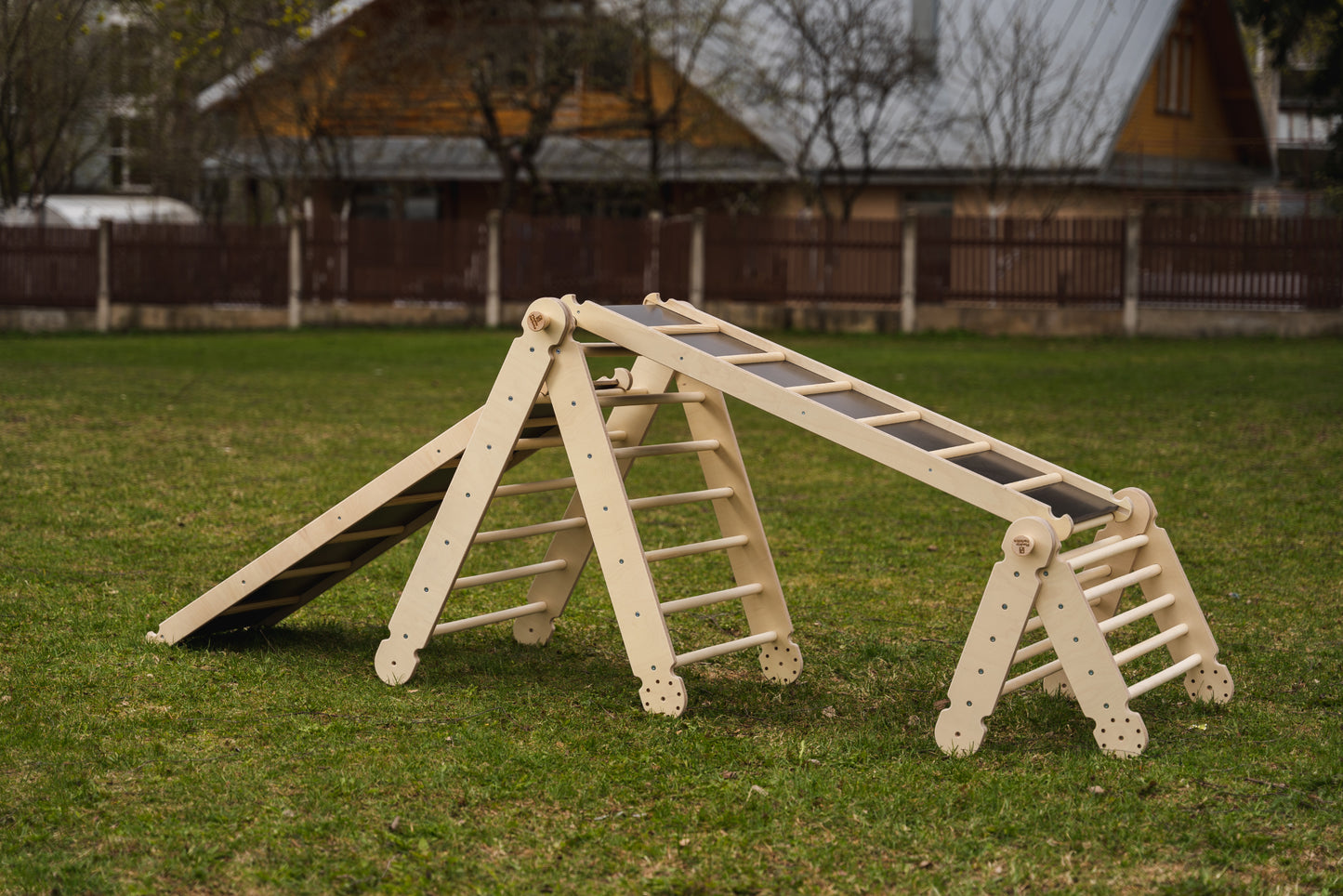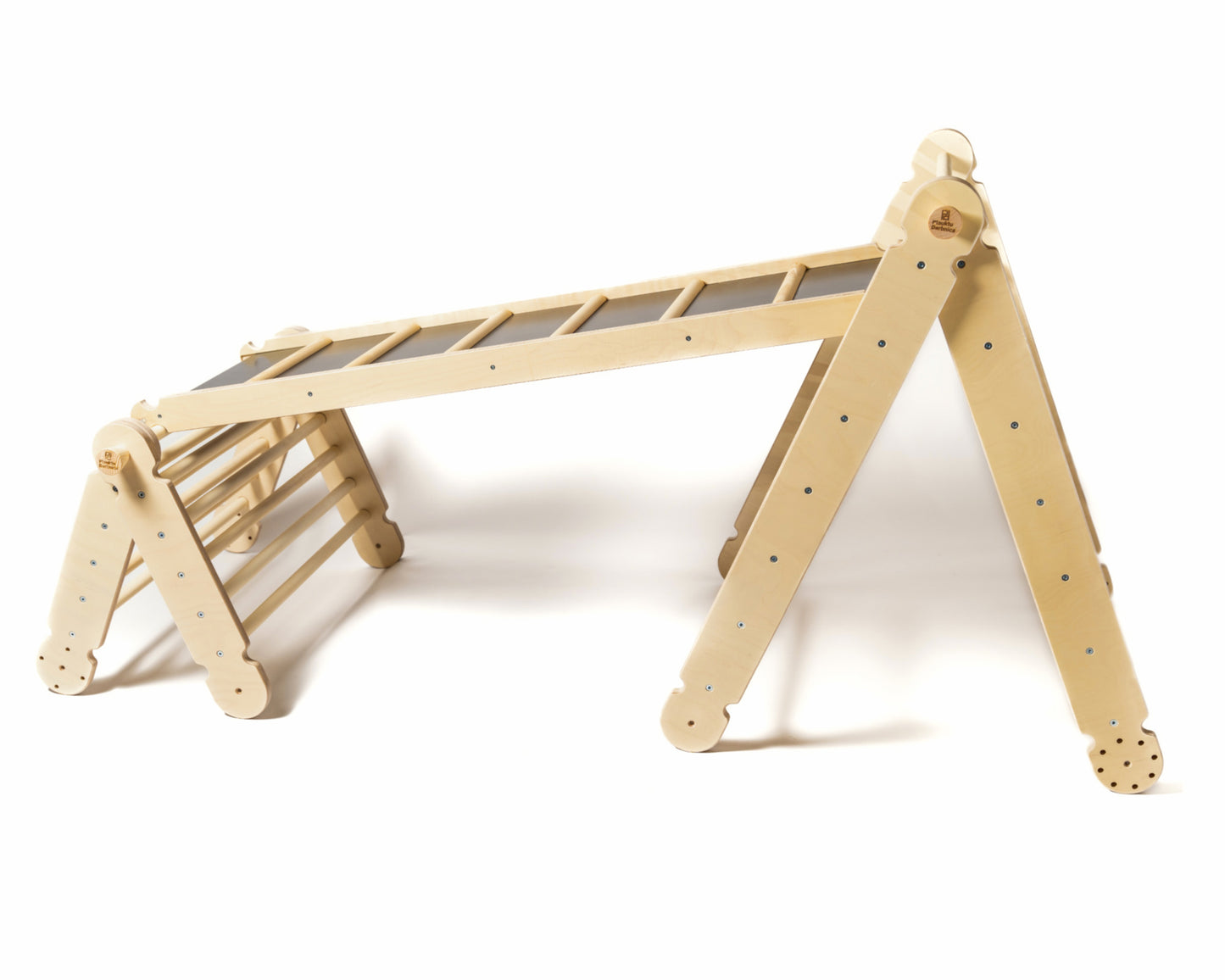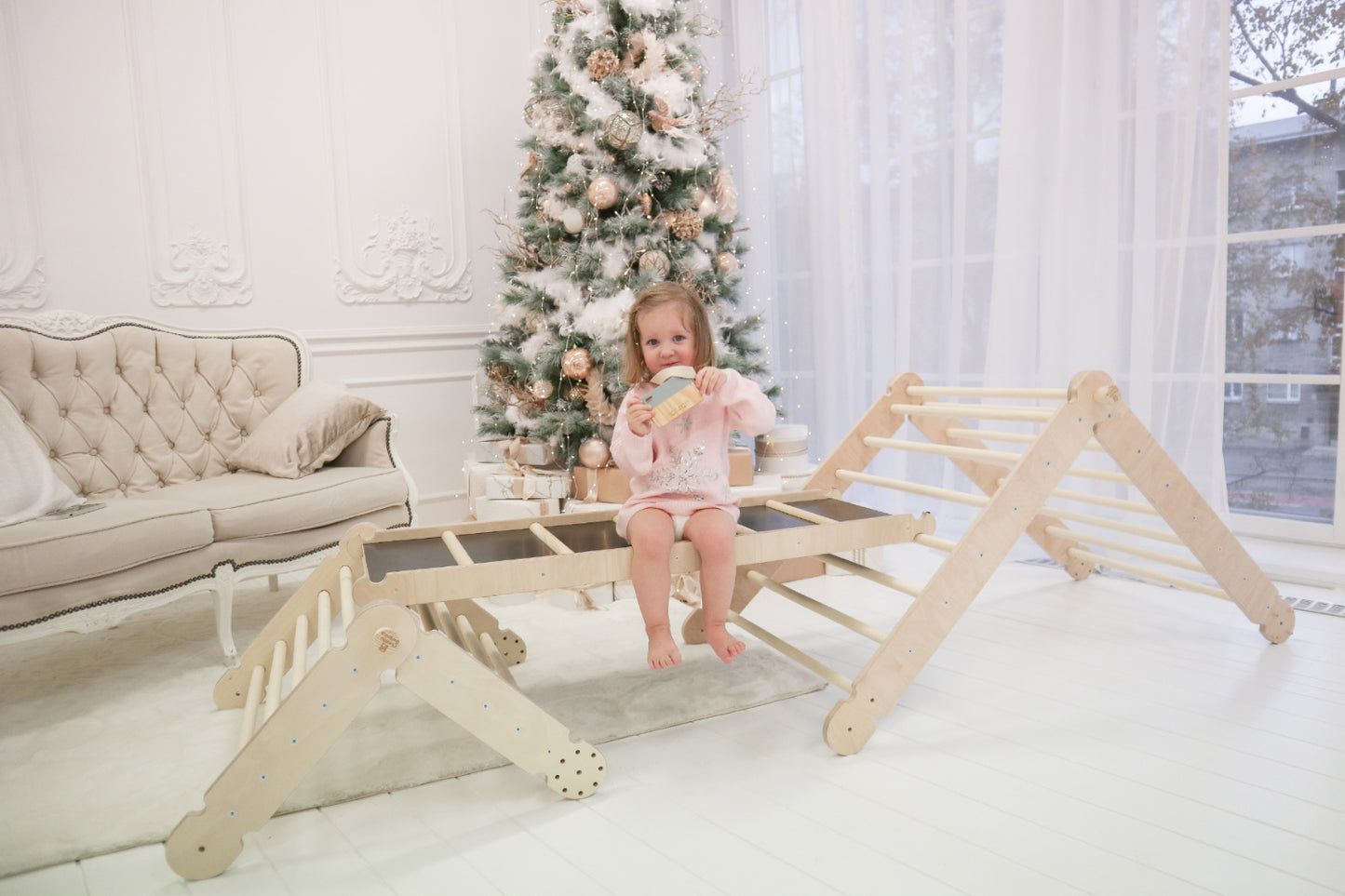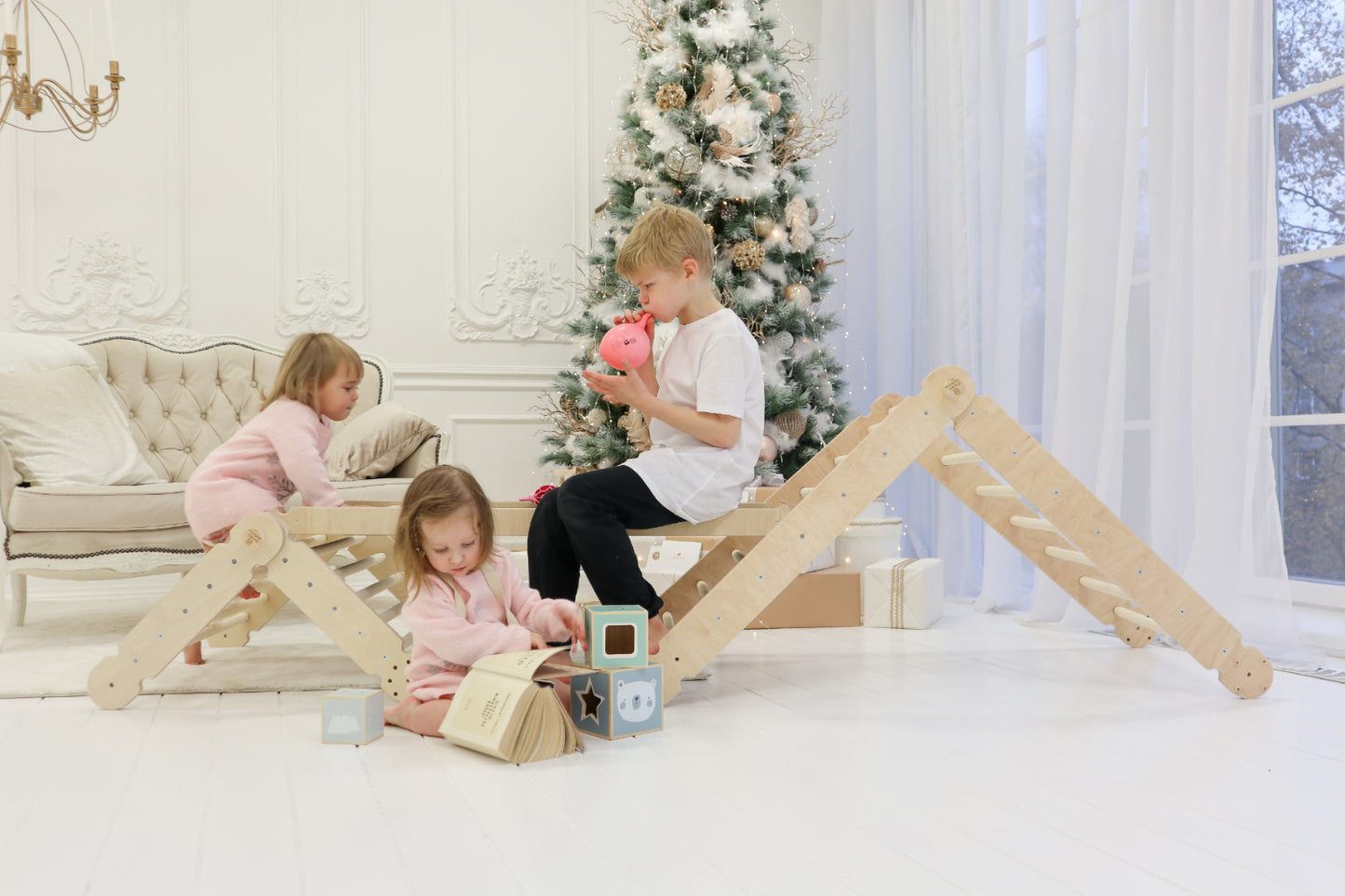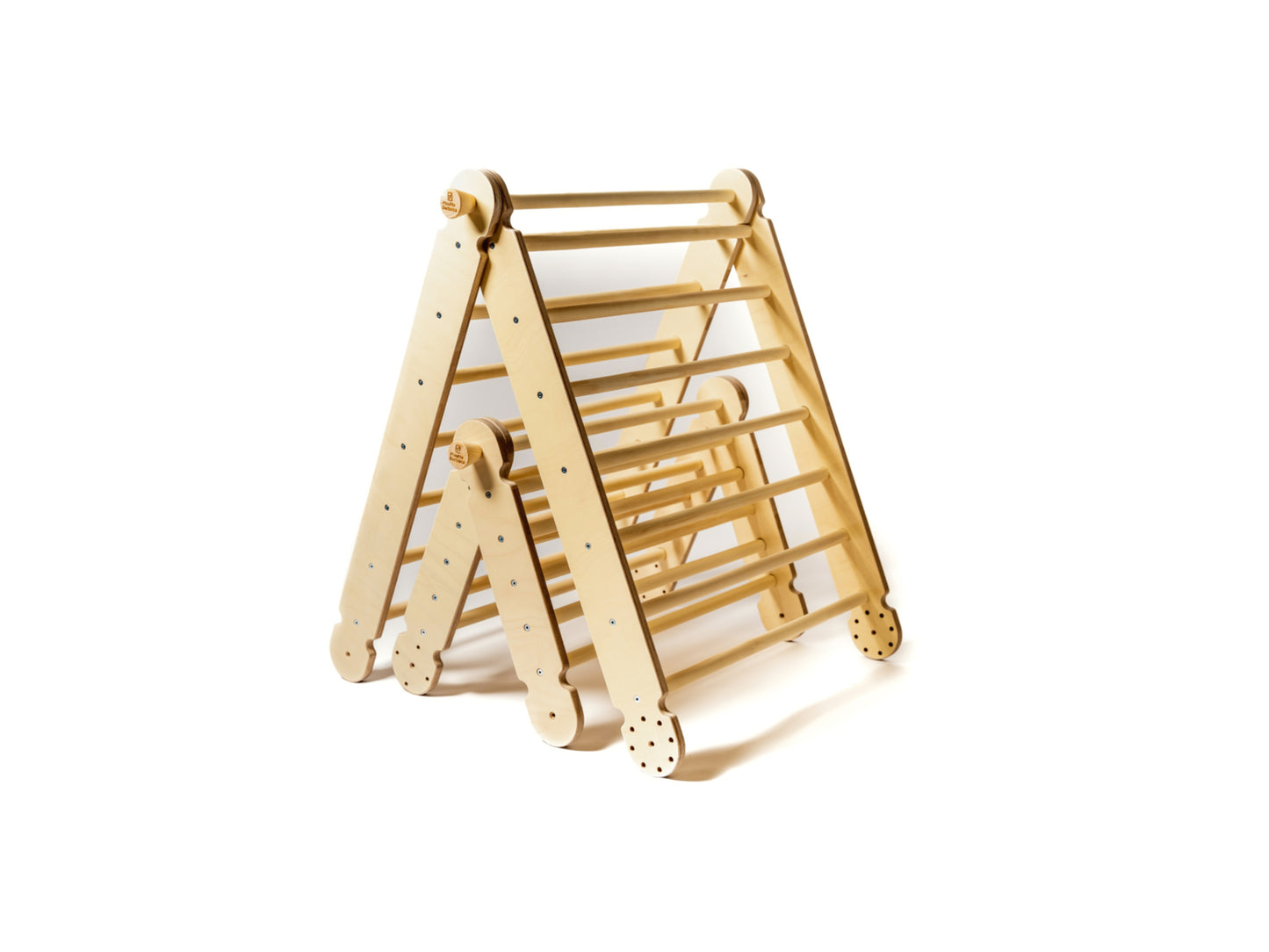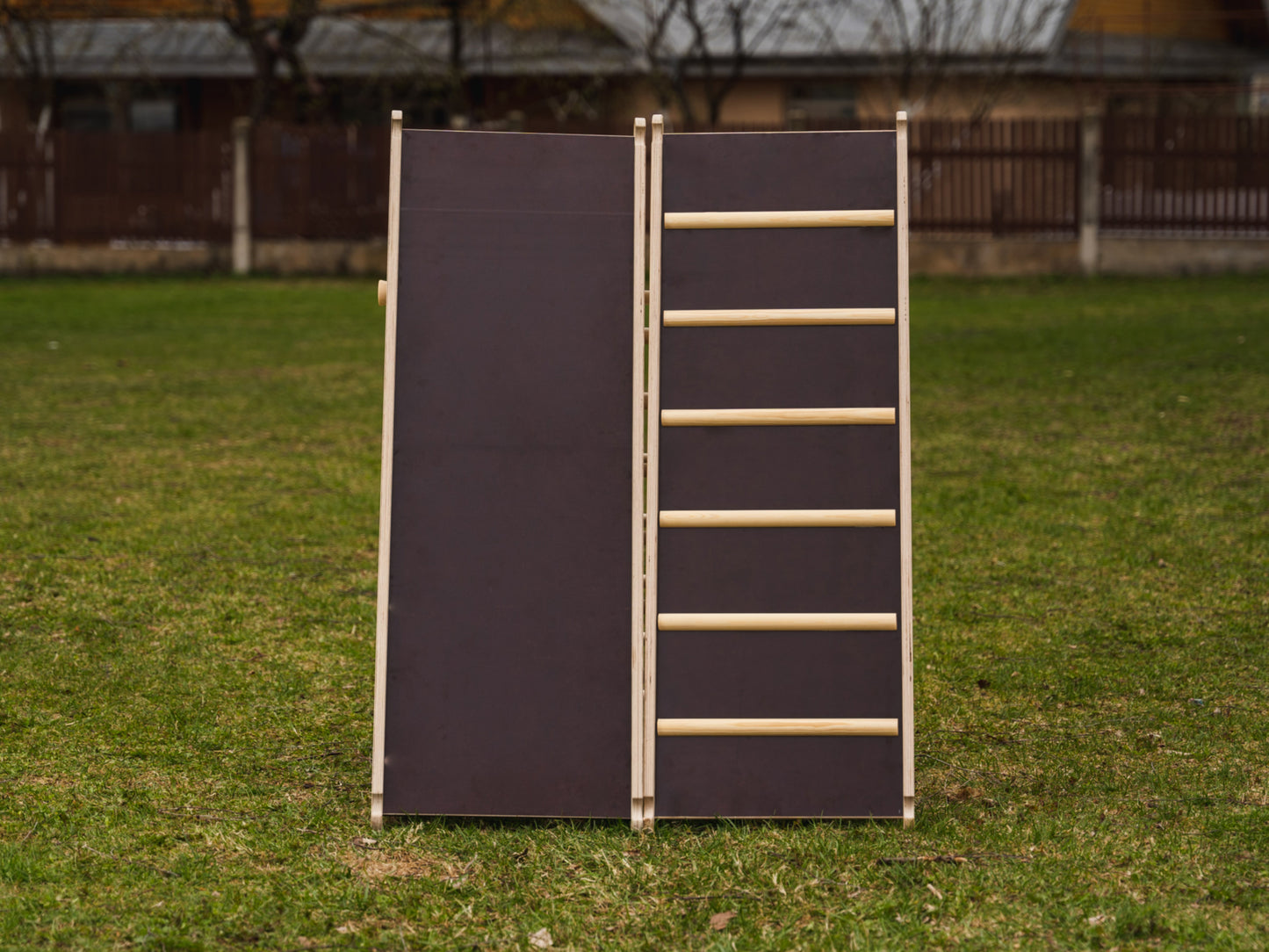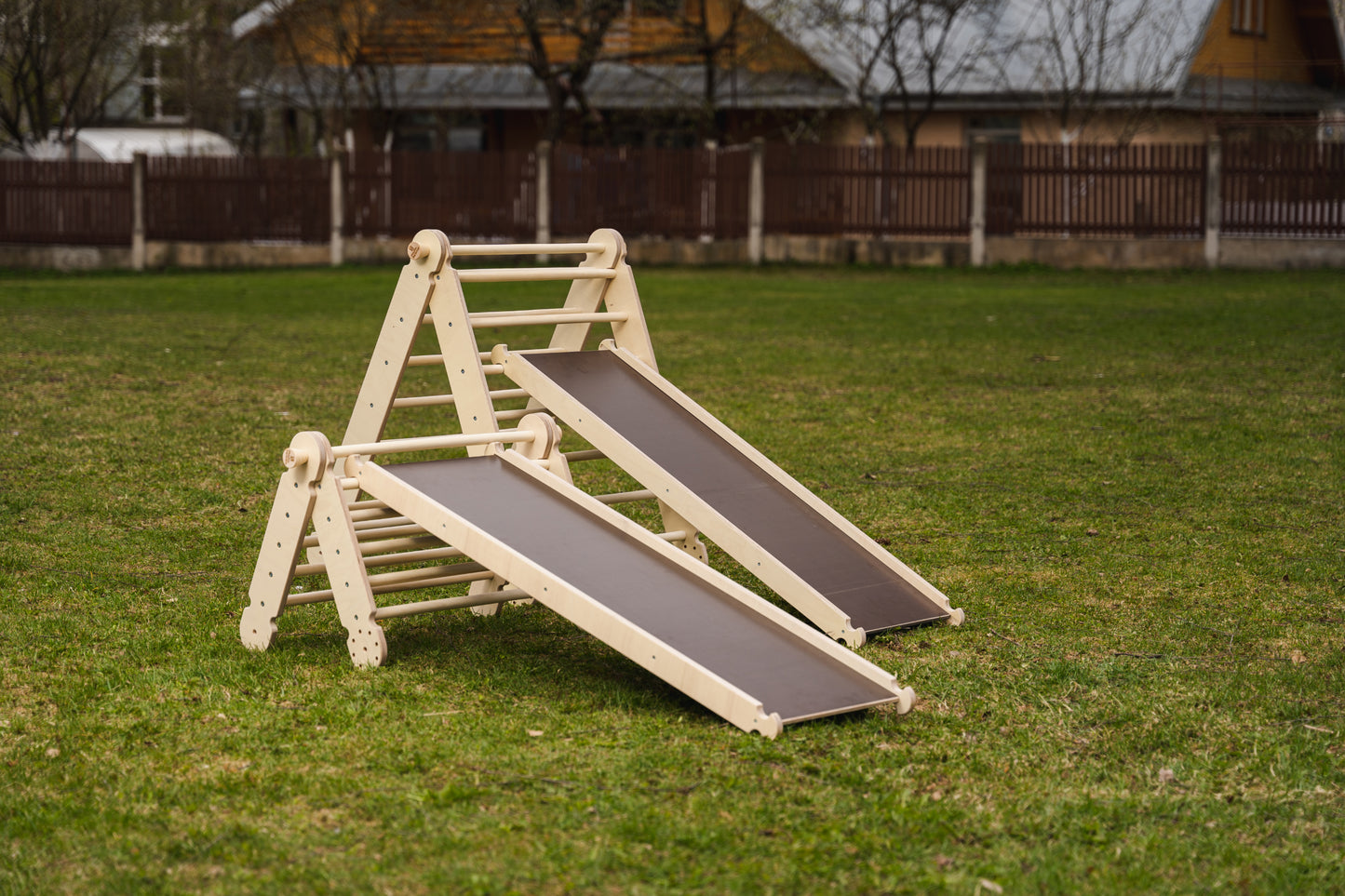 It takes just 30 minutes to set up and your kid will use it for years.

Change the structure of the toy and easily create new possibilities to keep the child's attention

Our Little Peak triangle (Pikler Triangle) adapts to the skill of the child's age and needs

A sturdy and responsibly crafted triangle is made with a sense of safety child as a priority
The little one is happy
The triangle is mostly used when sliding down a hill
Thank
We have received our order, it is wonderful, high quality, stable. I definitely recommend it, there is pleasant communication, kind attitude, fast order execution and high-quality, beautiful execution! We will definitely cooperate in the future!